As a modern ground construction tool, the handheld polishing machine is emerging in the field of construction and decoration. Its environmental protection and the ability to polish rough surfaces into smooth and bright surfaces make it highly popular in ground construction. This article will explore the working principle, application fields, and why the handheld polishing machine has become so important in ground beautification.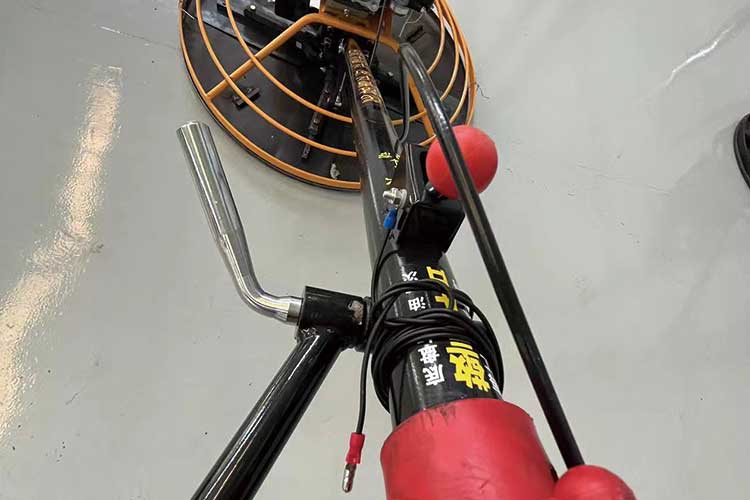 1. Working principle:
The handheld polishing machine uses a rotating grinding disc to polish and trim the ground. It can be used for concrete floors, stone floors, floor coatings, etc. The working principle of the machine is based on a high-speed rotating grinding wheel, which can grind the ground very smoothly.
2. Application field:
Handheld polishing machines are widely used in:
Commercial floor polishing: Ground polishing for shopping malls, restaurants, offices, and other places.
Industrial floor finishing: Polishing of factory and warehouse floors to increase the wear resistance of the floor.
Decorative flooring: used for processing stone flooring, terrazzo, and coated flooring to give them a texture.
3. Advantages:
High efficiency: The handheld polishing machine can quickly complete the polishing of large areas of the ground, greatly improving work efficiency.
Environmental protection: Compared to traditional grinding methods, handheld polishing machines generate less dust and are environmentally friendly.
Construction quality: It can ensure the flatness of the ground, repair ground defects, and improve ground quality.
4. Future outlook:
With the increasing demand for environmental protection and beautification by people, hand-held troweling machines will continue to play a crucial role in the field of ground construction. It is expected to further promote the innovation and development of ground polishing technology.
Handheld polishing machines have become an indispensable part of modern architecture and ground decoration projects. It creates attractive ground effects for various applications by polishing the ground to be smooth and beautiful. With the characteristics of environmental protection and aesthetics, the handheld polishing machine will continue to lead the future of ground construction.